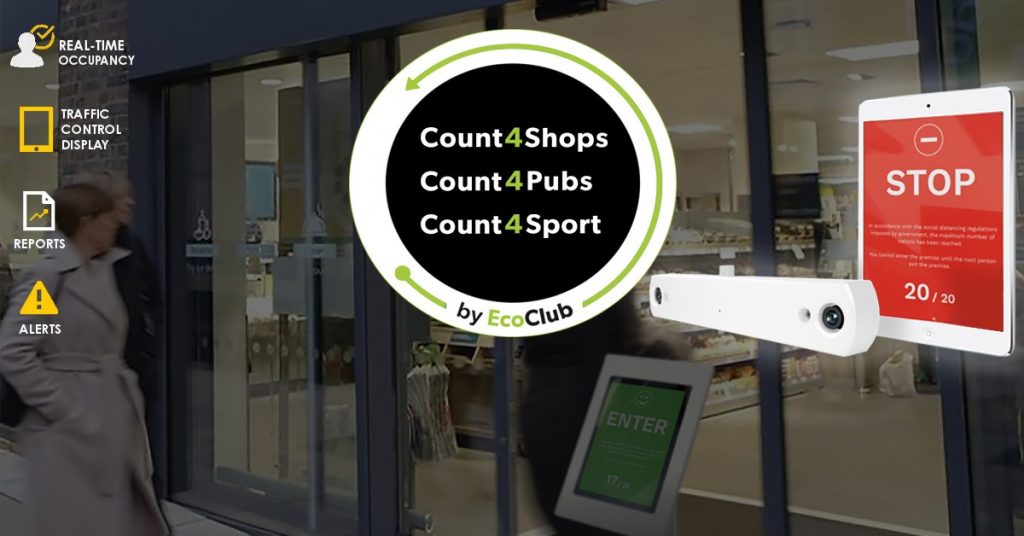 COVID-19 SMART CAMERA "DOOR PERSON" FOR SOCIAL DISTANCE COMPLIANCE.
Do you own or manage a shop, café, pub, leisure facility or really any commercial premises? Do you need to count and control customer/visitor numbers entering? Do you want to do this intelligently and automatically without a staff member? Count4 uses discrete intelligent cameras – manufactured in the UK – as your door person ensuring you comply with social distancing requirements. Its quick, simple, low cost and proven for retail throughout the world. Now we add a display and traffic lights to manage your customers, specifically for Covid-19.
Shops, pubs, restaurants, leisure facilities, offices and indeed any commercial premises will be required to control the number of customers/visitors. We have all seen food and DIY stores with staff controlling customer traffic at the door. Count4 is an "Automated Occupancy Control System" providing a cost-effective and efficient way to abide by safety regulations during the global pandemic.
Count real-time occupancy in your building
Automated display at your entrance to control incoming traffic
Alert staff if capacity limit is breached
Live occupancy widget to display on your own website
Fast and easy implementation
Low cost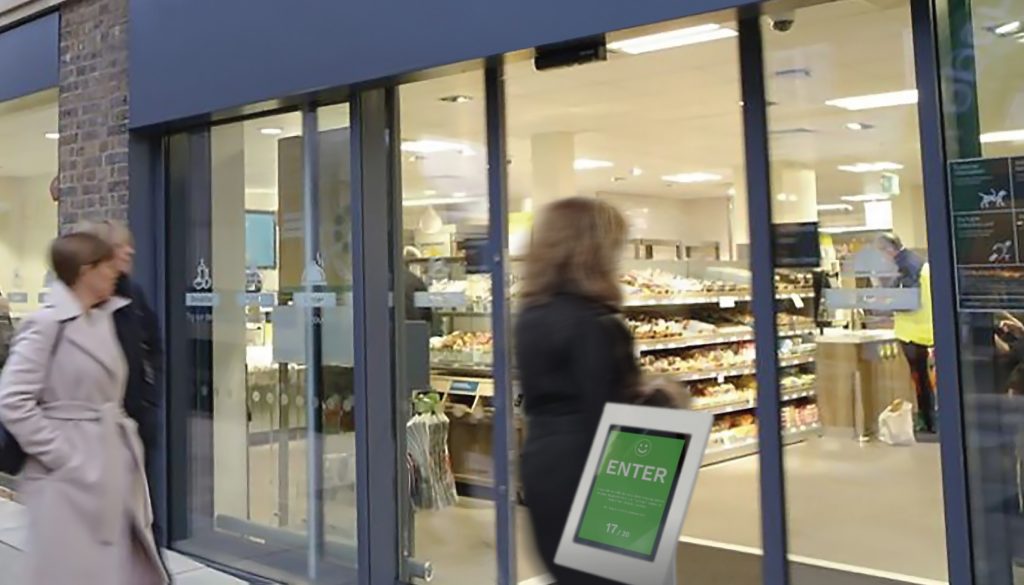 ---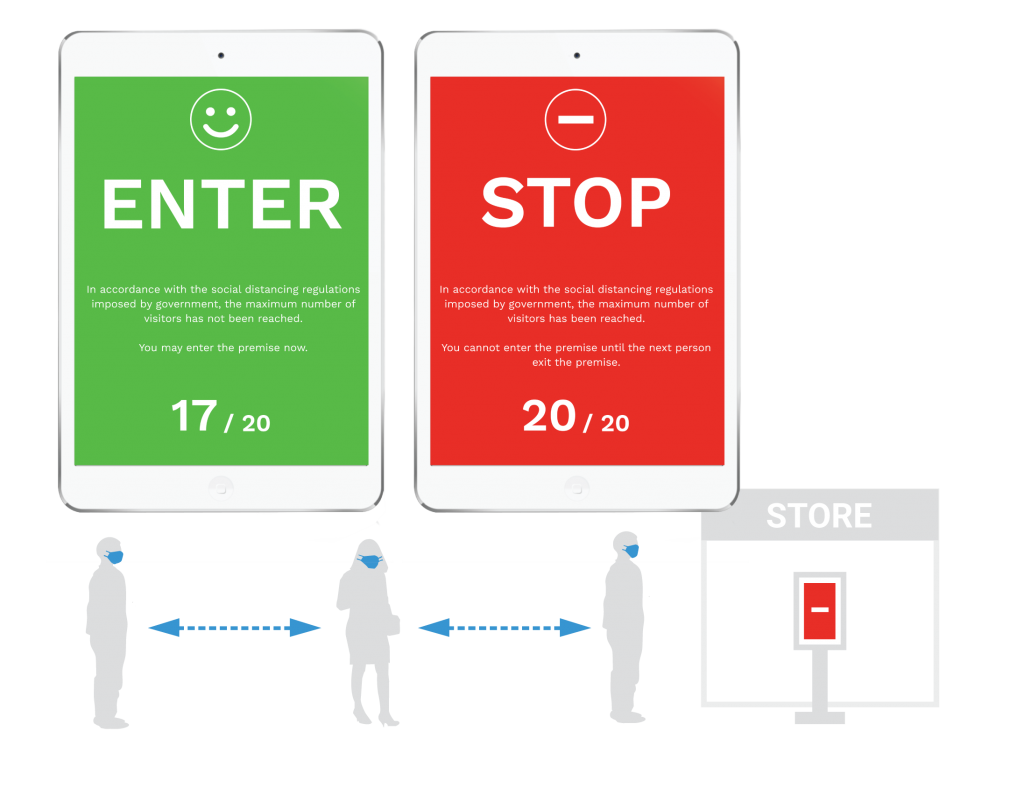 ---
Features & Functions (the clever bits)
Count4 is much more than just an essential tool for Covid-19. It provides management data and metrics for performance monitoring of your business. Just some of the features include:
Bi-directional counting with 95% and above accuracy
Wide coverage of entrance with dual fisheye lens
Live occupancy counting
Staff Exclusion
Visitor count
Wi-Fi Tracking
Heatmap tracking
Queue counting
---
How Does it Work?
A quick simple install of the unique Count4 camera at every entrance and exit. A single cable connection and its plug and play, but we do this for you anyway!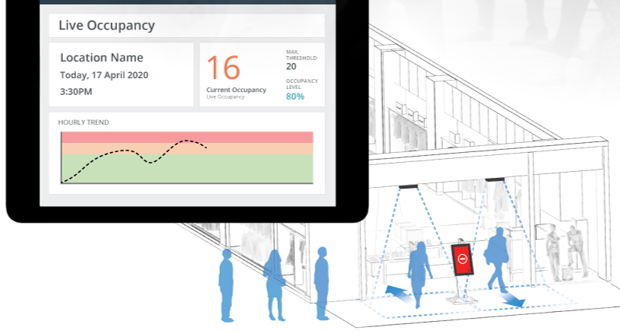 Just input your specific occupancy threshold in line with Government guidelines and your displays will let customers know the number of persons in the premises and what the total allowed is. This auto updates in real time as one person leaves and more enter.
---
Alerts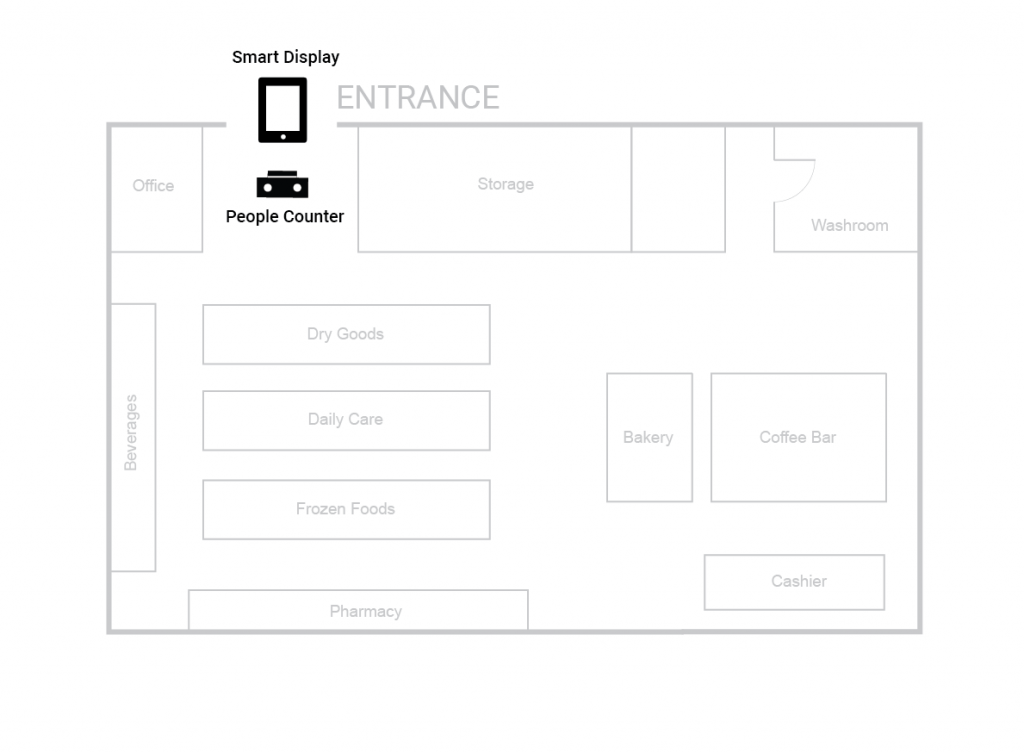 Set up your own instant alerts:
Instant notification to managers when the occupancy limit is breached
Take action
Protect the health and safety of customers and workers
Maintain business operations without a member of staff counting in and out
Use the other reporting functions to check and compare performance store to store
Web Widget
Option to display data on your web site to enable customers to check before they visit and when is the best time normally to visit – proactive influence on your customer visits help stagger time and reduce frustration.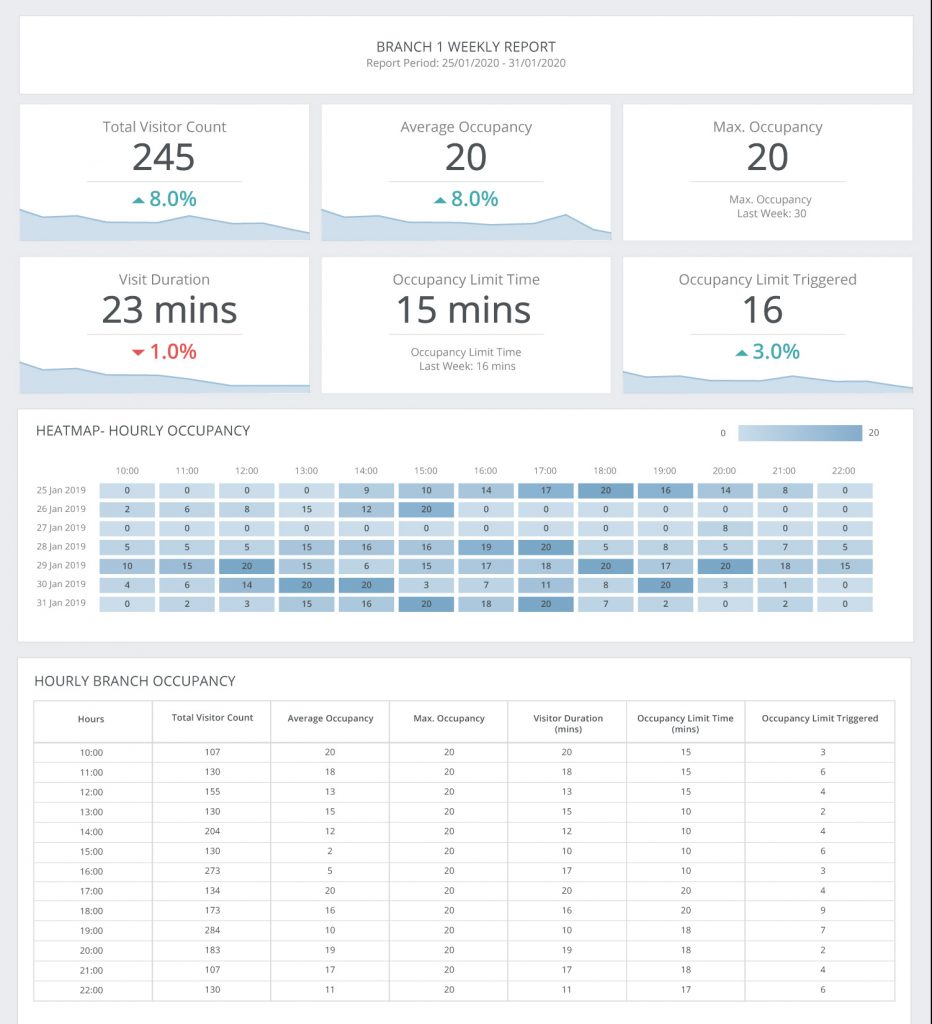 What You Get & When?
The Count4 package is an off the shelf package that has been kept simple and low cost to include:
Display screen provides transparent customer instructions – no staff needed at the door
Discreet and robust camera manufactured in the UK – yes we still make things!
Install service to interface with your existing WiFi
Fully integrated software
Very high accuracy counting verified in thousands of retail applications globally
5 years software license included in the package – no hidden extras
Typically installed within one week of order – subject to demand
5 year robust warranty
Web widget for your customers to view your present and predicted future occupancy
Head office management reporting system
---
Count4 not only provides an essential social distancing tool, it provides real time information to help improve the day to day management of your business using British engineered and manufactured technology – now that is SMART.
For more information, we are here to chat or fill out the contact form and we will be in touch with pleasure.
---
---
Count4 Summary PDF with Prices
Count4-C19-Live-Occupancy-Tracking-Intro-Prices