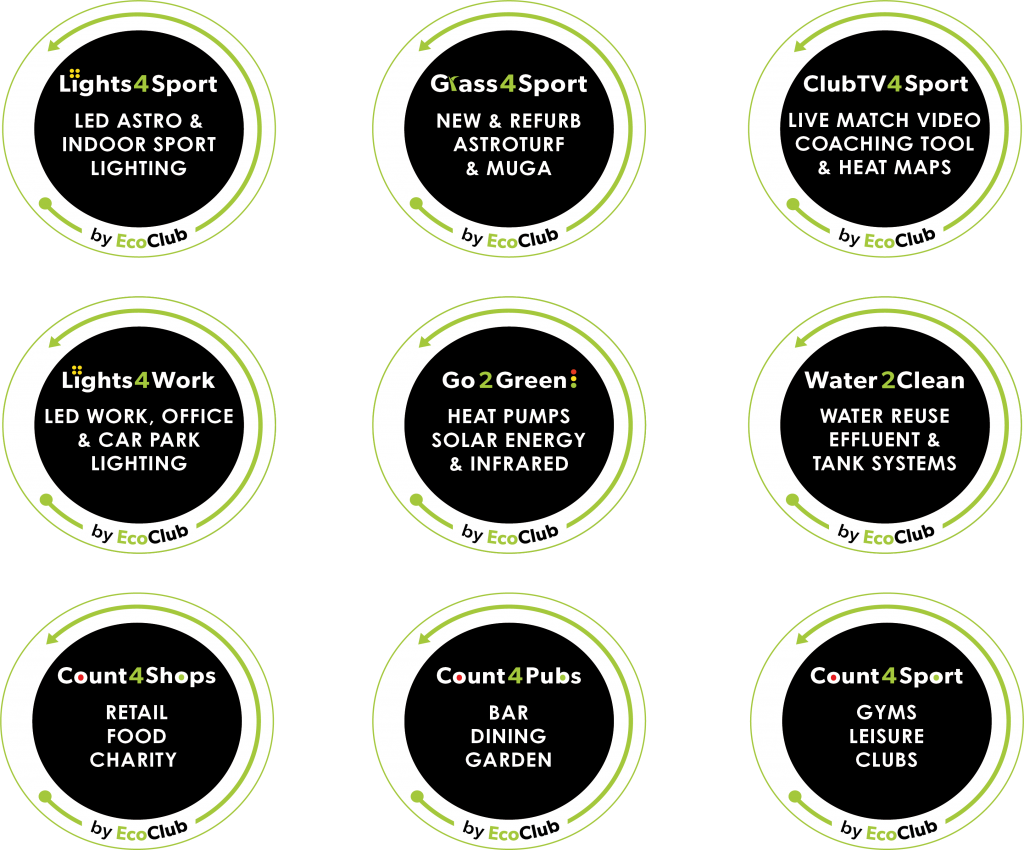 Eco
Club provides turnkey solutions for sports, leisure, commerce, industry and domestic homes. Our class leading products and technologies aim to Save Cash & Carbon.
Now, our Count
4
solutions provide real time camera and display technology to be an automated Covid-19 door person, thereby helping with social distance control for commercial premises.
A Quickish Intro!
Hi, we've started this new web site of EcoClub and it will be completed before Cross Rail or HS2 (major delayed UK projects if you are from overseas), but there is still more to do!
For now, a few summary notes have been added to each web page just to provide a flavour of who we are and what we do.
Here at EcoClub we are entrepreneurs, engineers, sports fanatics, care about our planet, charitable, community minded and did I mention sports fanatics! So, EcoClub is a combination of a business, hobby, passion and our vision for the future of generations. Today, that includes providing solutions for social distancing in response to Covid-19 and the challenges ahead.
We don't just design and supply our products and technologies, we are an accredited civil, mechanical and electrical contractor providing an install service through to a complete turnkey project with finance options.
We work across the UK and Ireland, plus we are partnering on lighting projects for India and the Middle East.
To find out how your club, business, school, organisation or home can be energy, water, controls and bio-security smart and benefit from Saving Cash & Carbon, then please do get in touch and we'd be delighted to chat sport, lighting, energy, carbon, sport!
Please check back soon as this web site is developed, thanks.
Martin Roche, EcoClub Managing Director (sports fan & taxi driver for daughter hockey player)
Freephone 0800 3897361 (from the UK)
---